2019 Wasatch IronPen Registration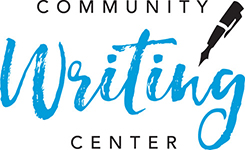 Welcome to the 13th annual Wa

s

atch IronPen Writing Marathon, in which artists of the written word face off in a 24-hour writing competition! 
Adult and Youth writers of all experience levels can participate in one of three genres (Fiction, Non-fiction or Poetry) or can take on the IronPen Ultra and write in all three! Writers of all experience levels can register for the marathon at the SLCC Community Writing Center (located at Library Square) or at www.slcc.edu/cwc. After receiving the visual prompt on Friday, June 21st at 5:30 pm, writers will have exactly 24 hours to write. Submissions are due Saturday, June 22nd at 5:30 pm. Visit www.slcc.edu/cwc or call 801-957-2192 for more details.