Parking Services Permits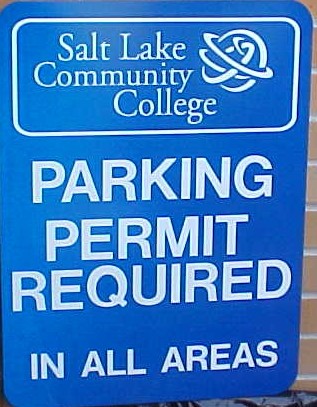 READ THE FOLLOWING BEFORE PLACING YOUR ORDER

Will Call orders MUST BE PICKED up on the Redwood Campus, in the Gundersen Facilities Building, Room 103 (4365 S 2200 W). A drive up window is available. Please allow 24 hours processing time for "Will Call" orders.*

When ordering for US Postal delivery, expect your permit to arrive 7 to 10 business days after the date of your order. If you need a temporary permit while waiting for your order to arrive, please contact Parking Services for more information.

PERMITS MUST BE DISPLAYED IN VEHICLE CORRECTLY TO BE VALID. Placing an order online for a permit does not grant permission to park on campus until the permit is displayed. Permits are required on all Campuses.**

*Weekends are not included in processing time.
**Library Square Campus requires a special "Library Square permit" and are not sold on this site. They can be purchased in person at the Parking Services office or Library square campus.

If you have any questions regarding Parking on any Campus or purchasing permits, please call 801-957-4011.